Essentially, you could use an S13KA compressor in an S14 car, and you can use a redtop bracket kit on a blacktop engine…no more worries about getting the right stuff, as it all works! Pulley and belt line up works the same regardless.
All of the needed hardware to secure the adapter brackets to the SR bracket, and new hardware to secure the compressor to the adapters brackets. kits also come with the correct belt for the application (so long as using OEM crank pulley)
The new version 4.0 brackets offer a new thinner profile, thanks to utilizing flat head allen bolts to secure the adapters to the SR bracket. The Flat head allen bolts also allowed the compressor to be moved up nearly ¾ of an inch finally giving clearance to the Moroso pan owners.
Lastly, the Flat head allen bolts self-center the brackets, meaning no misalignment issues!
With the compressors, take notice of the different shape between the two. S13 KA Compressors have the offset bolt pattern, while s14 KA compressors have a rectangle shape. Let it be known however that some S13 cars may have had S14 style compressors in them.
As stated above, the actual chassis isn't important, matching the compressor type with what I have labled them is (so even though you have an s13, if it has an S14 compressor, that is the kit you want ot use)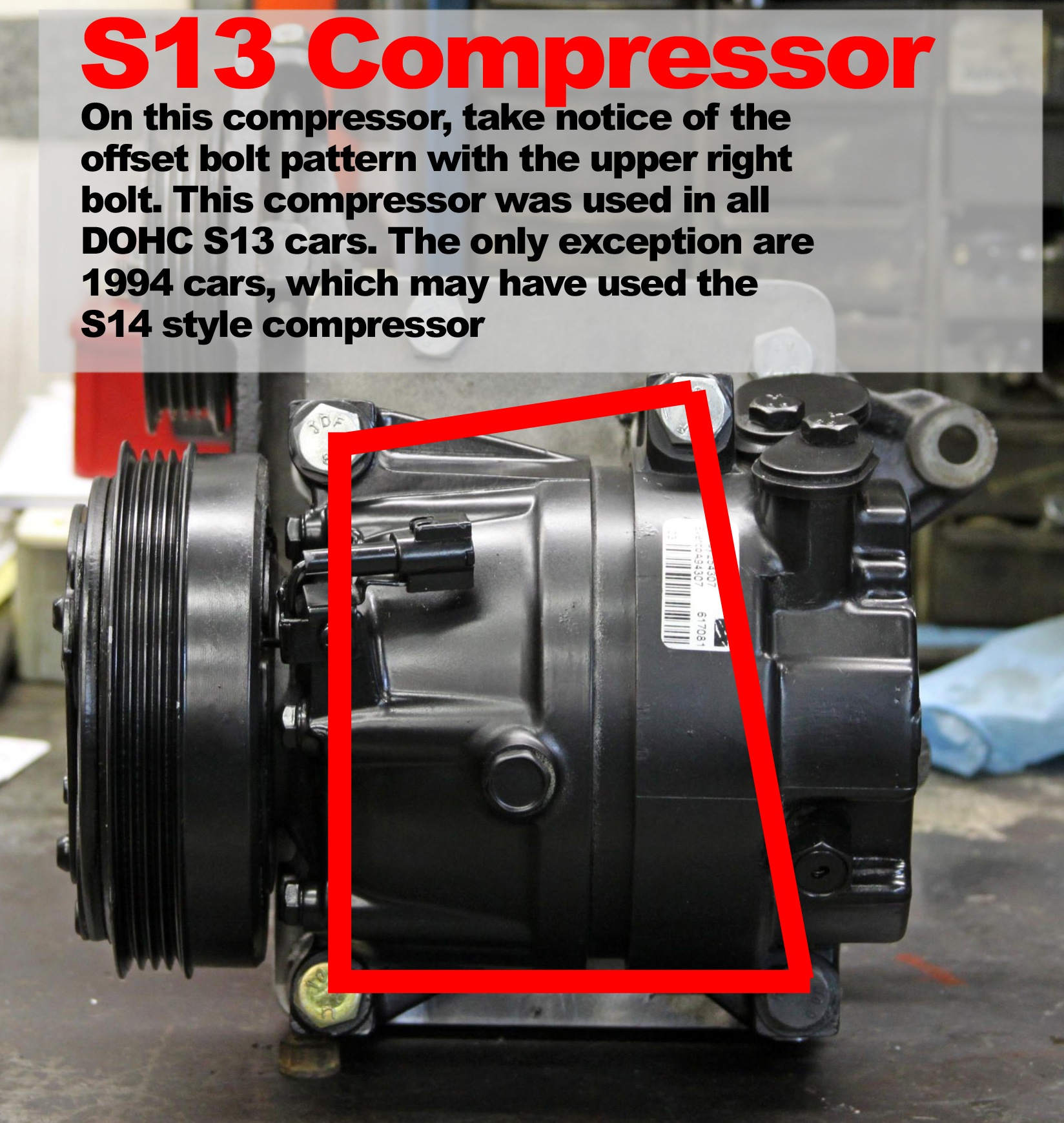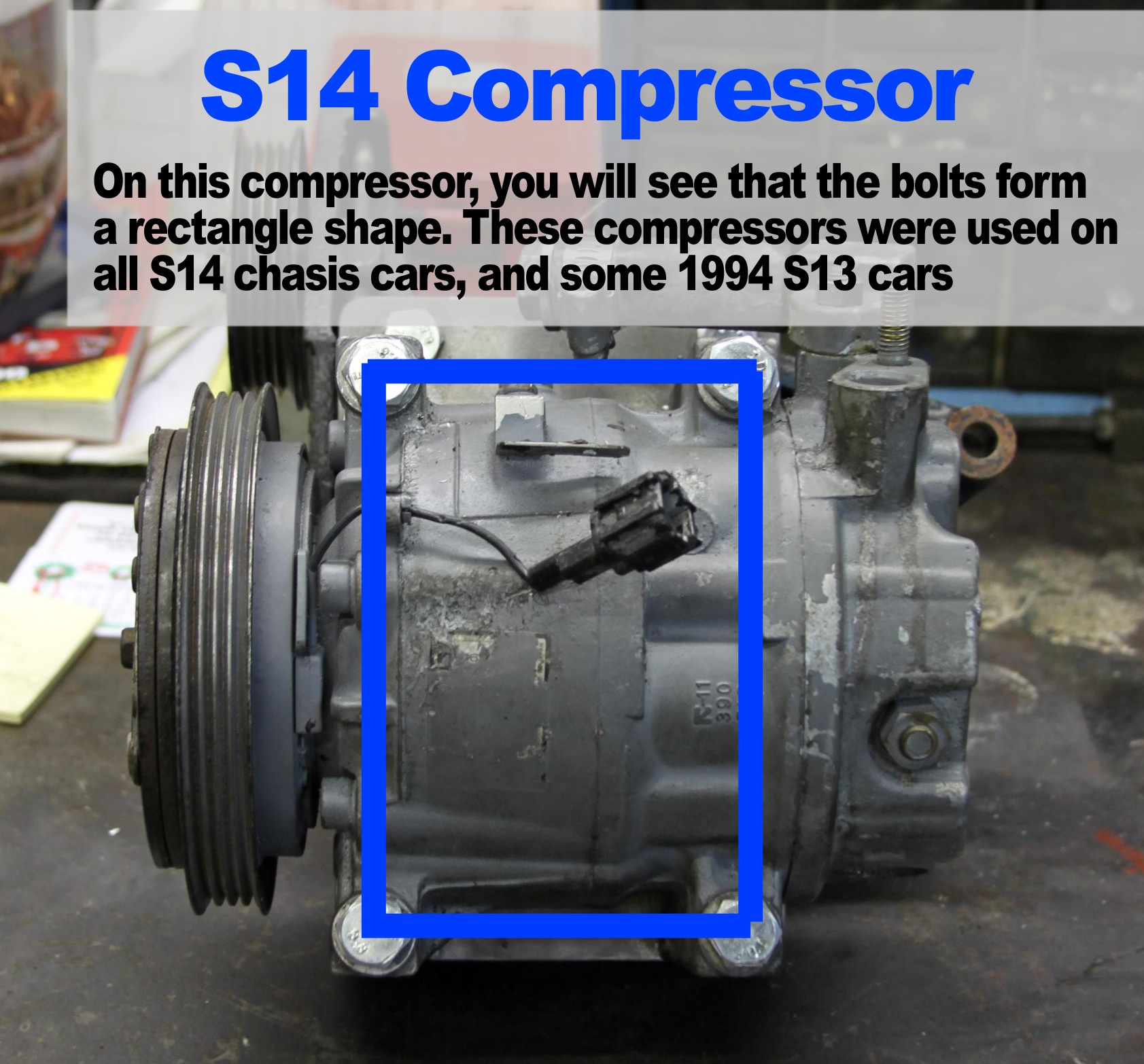 SR20 Bracket Selection
Much like the compressors, the brackets are also different. S13 Blacktop Engines, and S14 Notchtop (s13/s14 blacktop) brackets are the same, and utilize a offset shape where the compressor bolts to the bracket. On S13 Redtop and S15 Engines, the compressor bolting pattern is a rectangle shape.
With that considered, when these engines were imported and sold, the actual brackets may have been changed and or thrown out. Fret not, as much like the compressors, so long as you are able to match the bracket you have up with the pictures, you can then order the correct kit. Both brackets interchange on all engines, as how they bolt to the block is the same. It is how the adaptor kit bolts that is the difference.
Special consideration needs to be taken by S15 SR owners with their brackets. Again, while most share the same bracket as the s13 redtop, some have S13/S14 Blacktop brackets on them too. Regardless of what you actually have namewise, just be sure to match up what parts you have with my guide, and then use that nomenclature to purchase them.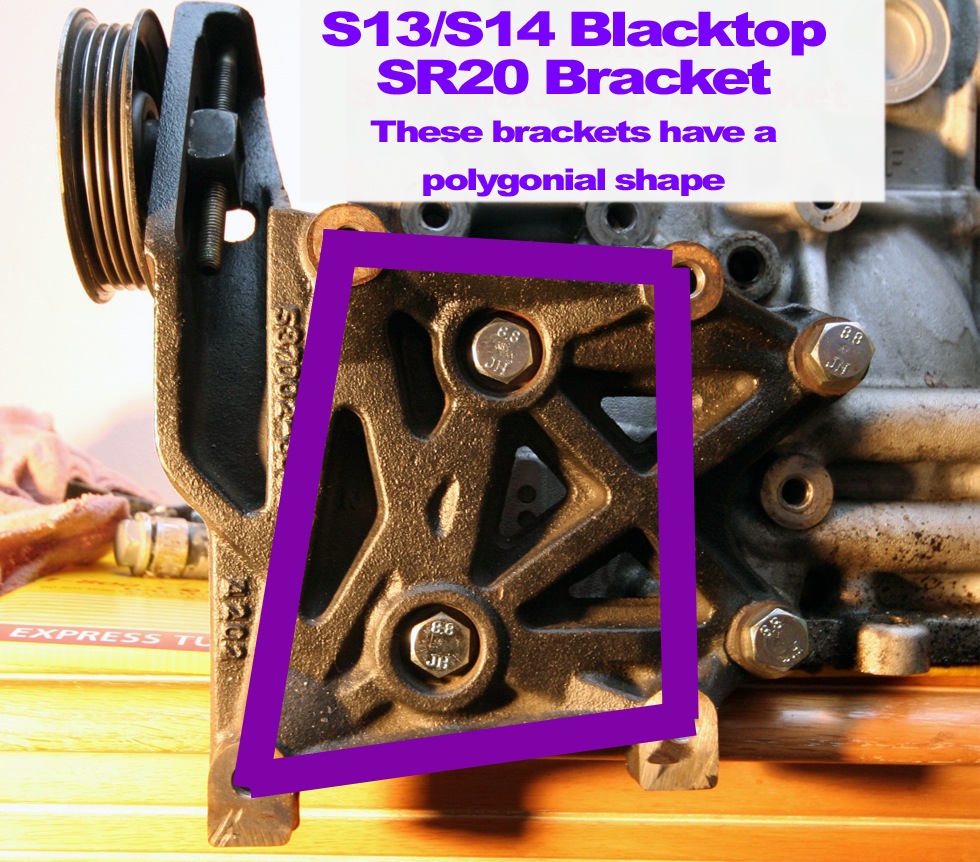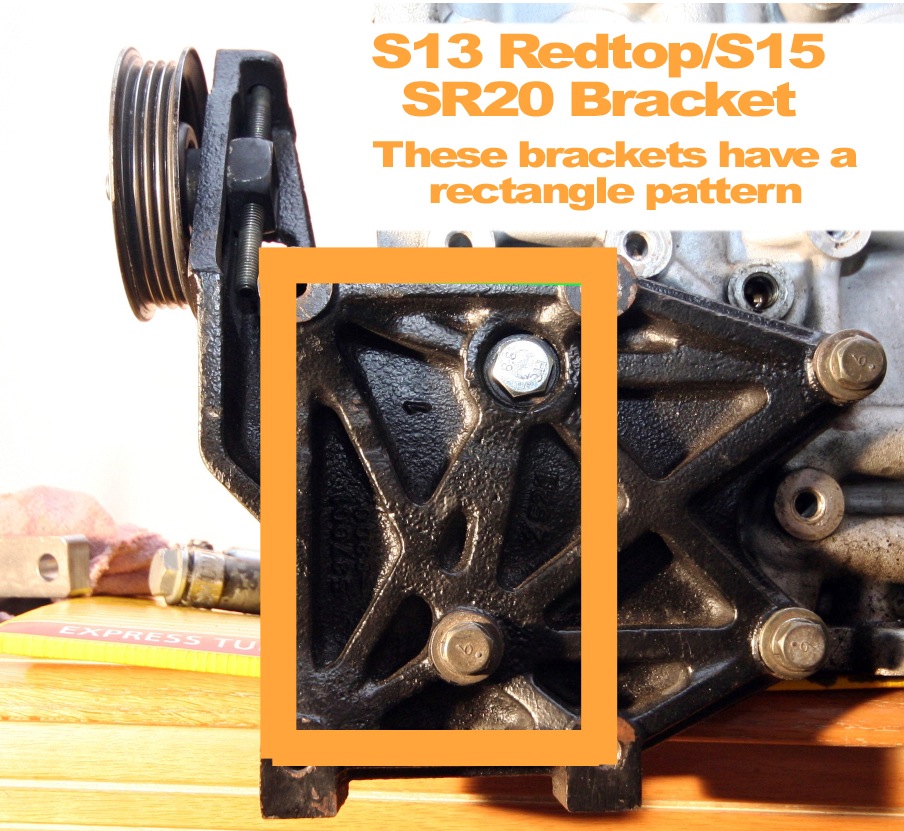 Please be very certain and careful in selecting the right bracket, use the pictures above as reference when purchasing the correct bracket.